This is How I Work
By Dan on 2015-02-15
Uncategorized
Lifehacker publishes a series of interviews called How I Work where they interview tech notables and other interesting people to find out what their daily work routine is like. Now, I am under no illusion of being either notable or … Continue reading →
---
Your Django Story: Meet Joldeen Mirembe
By anna-oz on 2015-02-16
This is a post in our Your Django Story series where we highlight awesome ladies who work with Django. Read more about it here.
Joldeen is currently working as a backup and storage systems engineer IT domain at Wipro Technologies/MTN-Uganda project. She graduated with honors with a bachelor's degree in information systems from Makerere University in January 2014. Joldeen volunteered as a team lead for Girl Geek Kampala, an initiative that seeks to create a community that promotes and seeks to celebrate women in the technology field by infusing entrepreneurship and programming skills to girls and women that are very much passionate about information technology. She also helped as a volunteer facilitator for the Women of Passion Program (WOPA). Joldeen was a column writer for an e-magazine known as citEzine at university. She held a number of leadership positions throughout her years in school. Joldeen is passionate about technology and emancipating other girls and women in science and technology.
---
Refactoring code that accesses external services
On 2015-02-17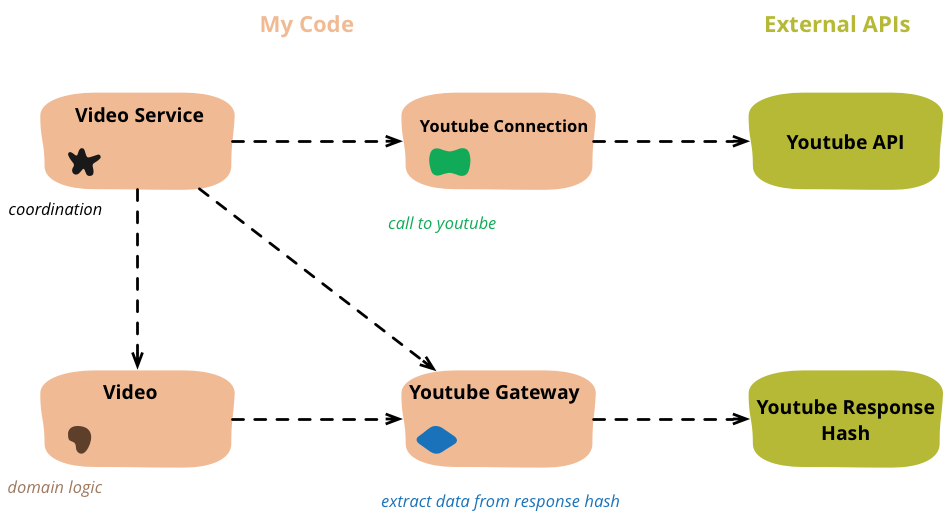 When I write code that deals with external services, I find it valuable to separate that access code into separate objects. Here I show how I would refactor some congealed code into a common pattern of this separation.
---
PlasticDrive – dynamic readonly workspaces as windows drives
By pablo (noreply@blogger.com) on 2015-02-17
news
PlasticDrive is a tool to mount a changeset as a Windows drive and let you quickly browse the code using your favorite tools (Visual Studio, Eclipse, IntelliJ…). Files are downloaded from the server on demand (then cached) so the mount happens immediately, no need to wait for a big update to finish.
---
Become a Django Girls Patreon!
By ethlinn on 2015-02-18
The last months have been truly amazing for Django Girls! Nobody really expected how much we would grow since the first workshop we organized in July. For sure we didn't expect it to all happen so fast.
---
Case Studies: Fixing Hacked Sites
By Google Webmaster Central (noreply@blogger.com) on 2015-02-18
advanced, beginner, hacked sites, intermediate
Webmaster Level: All
Every day, thousands of websites get hacked. Hacked sites can harm users by serving malicious software, collecting personal information, or redirecting them to sites they didn't intend to visit. Webmasters want to fix hacked sites quickly, but unfortunately recovering from a hack can be a complicated process.
We're trying to make the process of recovering from a hack easier for webmasters with features like Security Issues, Help for Hacked Sites, and a section of our forum just for hacked sites. Recently we talked to two webmasters with hacked sites to learn more about how they were able to fix their sites. We're sharing their stories with the hope that they might provide ideas to other webmasters who have been victims of hacking. We're also using these stories and other feedback for improving our documentation for hacked sites to make the process easier for everyone going forward.
---
Retreaded: ConversationalStories
On 2015-02-19
Retread of post orginally made on 04 Feb 2010
Here's a common misconception about agile methods. It centers on the way user stories are created and flow through the development activity. The misconception is that the product owner (or business analysts) creates user stories and then put them in front of developers to implement. The notion is that this is a flow from product owner to development, with the product owner responsible for determining what needs to be done and the developers how to do it.
---
Trabajando con GitHub de forma efectiva
By Miguel Ángel García on 2015-02-20
git
Ya me han preguntado varias veces cómo trabajar de forma efectiva con GitHub, así que he decidido dedicarle un post.
Primero contaré algunas cosas básicas, para terminar explicando cómo trabajar con forks.
Recomiendo echar un ojo a mi post sobre el Uso básico de Git antes de embarcarse en esta aventura...
Leer más… (quedan 4 minutos de lectura)
---