Personal blog and slides with Github Pages
By yamila on 2015-05-10
General
You may have seen personal pages, blogs or even documentation in github.io domain. Here you have a simple howto about this service of GitHub. Assumptions You have an account in GitHub and you know the very basic of git. Scenarios … Continue reading →
---
Django Girls now deploy to Python Anywhere
By sitarskaola on 2015-05-11
We just pressed the big green merge button on one of the biggest pull requests to the Django Girls Tutorial so far: replacing Heroku deployment with Python Anywhere. Thanks to the huge efforts of Harry Percival and other collaborators, we made the deployment easier and more useful.
---
Your Django Story: Meet Stacey Haysler
By anna-oz on 2015-05-11
This is a post in our Your Django Story series where we highlight awesome ladies who work with Django. Read more about it here.
As CEO of Blue Swan Human Resources Consulting, Stacey is a business services professional with both corporate and consulting experience in the high tech, legal, recruiting, communications and media, banking, and retail fields. Her background includes more than 25 years in human resources, recruiting, contracts administration, event management, and accounting. Stacey also conducts training workshops for aspiring consultants, and personnel management workshops for small employers.
Stacey is also the Chief Operations Officer of PostgreSQL Experts, Inc., a San Francisco open source software consultancy.
---
To meet or not to meet
On 2015-05-11
paul-pagel
TL;DR - Show up to a meeting with presence and respect, or find a way to not go at all.
A meeting can feel like a waste of time when you are trying to build something. It feels like a distraction, and requires a cost of context switching that cannot be recovered easily. This is why I will sometimes resent a meeting before attending. The problem is that this attitude can be a self-fulfilling prophecy that makes the meeting go poorly and the meeting organizers feel disrespected.
---
#TuentiChallenge5: Recopilation of solutions and write-ups
By TuentiDev on 2015-05-12
Daniel Pañeda, Software Engineer
---
Volunteer opportunity: Translation Manager needed!
By sitarskaola on 2015-05-13
Since we published the Django Girls Tutorial on the 21st July last year, it has been read by 48 052 people and translated to 4 languages by hundreds of collaborators. 
Today, we're happy to publish yet another resource: Django Girls Translation Guide. It's a resource for all of the translators, explaining our translation guideliness and process of publishing a translation.
---
Bliki: MicroservicePremium
On 2015-05-13
bliki
The microservices architectural style has been the hot topic over the last year. At the recent O'Reilly software architecture conference, it seemed like every session talked about microservices. Enough to get everyone's over-hyped-bullshit detector up and flashing. One of the consequences of this is that we've seen teams be too eager to embrace microservices, [1] not realizing that microservices introduce complexity on their own account. This adds a premium to a project's cost and risk - one that often gets projects into serious trouble.
While this hype around microservices is annoying, I do think it's a useful bit of terminology for a style of architecture which has been around for a while, but needed a name to make it easier to talk about. The important thing here is not how annoyed you feel about the hype, but the architectural question it raises: is a microservice architecture a good choice for the system you're working on?
---
Mr. Miyagi Teaches Coding
On 2015-05-13
doug-bradbury
I sat down last night to watch the '80s movie classic, "The Karate Kid." In addition to being overwhelmed with nostalgia for my childhood, I was reminded of how formative this movie really was for me and how much of what we do in terms of mentorship and apprenticeship at 8th Light has echoes in this film.
Mentorship is a pact
---
Transformar una compañía: ni desde arriba, ni desde abajo
By jmbeas on 2015-05-14
Agile, cambio, emprender, empresa, modernización, transformación
Ayer tuve el privilegio de asistir a la charla que Guillermo Montoya, CEO de Deiser, dió en las oficinas de ASPgems titulada "Desarrollando a la sombra...
---
Holographic development with Unity
By Josué Yeray (noreply@blogger.com) on 2015-05-14
unity
In January of this year Microsoft made public their most innovative and disruptive product in quite some time called HoloLens, an augmented reality headset that combines breakthrough hardware, input and machine learning so that you can bring mixed reality experiences to life using the real world as your canvas. These are not just transparent screens placed in the center of a room with an image projected on them but truly immersive holograms that enable you to interact with the real world. This is a truly innovative product with a rich set of APIs that enable you to develop Windows Holographic applications that will blur the line between the real world and the virtual world.
As impressive as this may sound, Microsoft has been very quiet about this technology; only allowing a few videos and bits of information to be released. But at the most recent Microsoft Developer Conference//Build 2015, they allowed a select group of people, around 180 people in total including me, to try out this new technology.
---
[Un]Planned Obsolescence in Software
On 2015-05-14
malcolm-newsome
Every time I walk to the 8th Light office from Union Station, I end up looking at Old Chicago Main Post Office in awe. Originally built in 1921, it's a fantastic sight to behold as it sits atop Congress Parkway. Don't just take my word for it, though. This building is so iconic that it was used in the filming of "The Dark Knight," "Transformers: Dark of the Moon," and other movies. More than anything, though, I like the fact that this enormous structure has stood for nearly a hundred years even though it's been vacant for the last 18.
In general, it seems our society has an appreciation for things that can stand the test of time. Interestingly, though, the way many things are constructed in our modern age pales in comparison to the things that were crafted generations ago. If you've ever compared the quality of a piece of furniture in the store now to one that was made 50 years ago, you know exactly what I'm talking about. This has caused me to wonder—If the software industry was as prominent a hundred years ago as it is today, how would the durability and quality of our code compare?
---
Multi-Repository Development
By Google Testing Bloggers (noreply@blogger.com) on 2015-05-15
Patrik Höglund
Author: Patrik Höglund
As we all know, software development is a complicated activity where we develop features and applications to provide value to our users. Furthermore, any nontrivial modern software is composed out of other software. For instance, the Chrome web browser pulls roughly a hundred libraries into its third_party folder when you build the browser. The most significant of these libraries is Blink, the rendering engine, but there's also ffmpeg for image processing, skia for low-level 2D graphics, and WebRTC for real-time communication (to name a few).
---
photostream 84
On 2015-05-16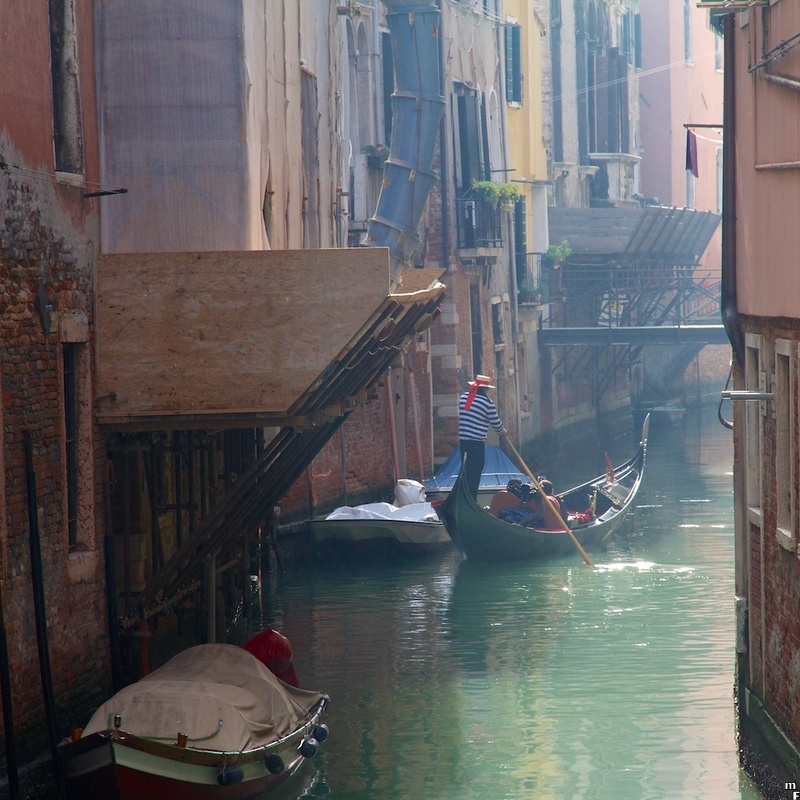 ---