Your Django Story: Meet Sara Gore
By anna-oz on 2015-06-15
This is a post in our Your Django Story series where we highlight awesome ladies who work with Django. Read more about it here. 
Sara is a Python and mainframe developer at the University of Texas at Austin. Although she's found a home in the field of higher education administration, she's still a librarian at heart. You can find her on twitter @saradgore.
How did your story with code start?
When I learned about the field of information science, I finally recognized a spot in which my varied interests converge. I started studying Python on my own so that I could be an active participant in this world and find new ways to wrangle information.
---
Tor for Technologists
On 2015-06-15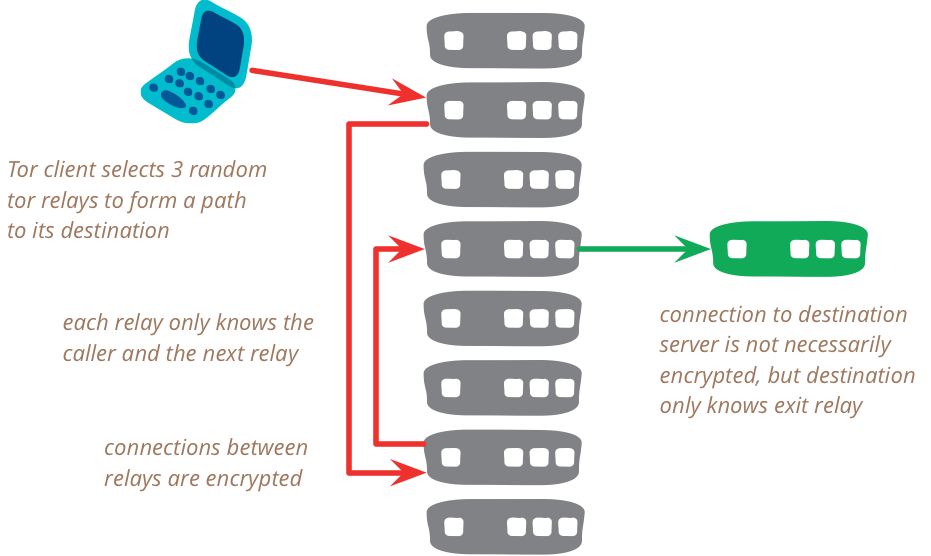 Tor is in news articles a lot nowadays, but is often misunderstood - even many technologists don't see past its use for negative purposes. Ola Bini, who is one of my most active colleagues working in internet privacy, has put together an article to introduce Tor. It covers how Tor works, together with some of the tools that come with it (the browser bundle, hidden services). Anonymity is difficult, so it's important to understand Tor's limitations and the controversies about whether Tor is broken. Even if you're not an activist, Tor is useful for testing what websites look like without personalization and from different countries; it is also handy for providing secure access to servers.
---
Refactoring towards a meaningful domain model
By Carlos Ble on 2015-06-16
Clean code, DDD
Today has been a special day. Not because it's my 34th Birthday which I never really celebrate (although I do appreciate all the greetings and warm words from all my friends and family!) but because I've had the pleasure to spend the day working with Carlos Peix for the first time. Carlos is a well-known […]
---
Monitorización y alertado
By Miguel Ángel García on 2015-06-16
alerting, monitorization
El otro día, en Agile-CR estuve hablando de distintos sistemas de monitorización y alertado.
Aquí os dejo la presentación y algunos comentarios.
Leer más… (quedan 1 minutos de lectura)
---
.Tuenti on the Apple Watch
By TuentiDev on 2015-06-17
Eduardo González, Mobile Apps Lead
---
A Cherry Picker's Guide to Doctor Who
On 2015-06-19
Recently I got chatting with a friend who was toying with trying out the TV series "Doctor Who", but was put off by its long history and sheer amount of episodes. So I decided to make another pass at article that helps people cherry pick some of the best episodes. With this you can enjoy many of the best bits of Doctor Who without feeling you need to see every episode.
---
Improved text editor for diffs
By pablo (noreply@blogger.com) on 2015-06-19
news
The Windows GUI in release 674 is out and it comes with a greatly improved diff system!!!
The new diff is based on a totally new text editor. It took us a while to complete the change but we believe the results are really worth. We received many requests and suggestions to improve the editors, so we're very happy to finally release the new features.
The new text editor introduces a completely reworked syntax highlight, much faster handling of big files plus the ability to outline code to collapse methods, undo and many more!
---