27 languages to improve your Python
By Nick Coghlan on 2015-10-11
python
27 Languages
As a co-designer of one of the world's most popular programming languages, one of the more frustrating behaviours I regularly see (both in the Python community and in others) is influential people trying to tap into fears of "losing" to other open source communities as a motivating force for community contributions. (I'm occasionally guilty of this misbehaviour myself, which makes it even easier to spot when others are falling into the same trap).
While learning from the experiences of other programming language communities is a good thing, fear based approaches to motivating action are seriously problematic, as they encourage community members to see members of those other communities as enemies in a competition for contributor attention, rather than as potential allies in the larger challenge of advancing the state of the art in software development. It also has the effect of telling folks that enjoy those other languages that they're not welcome in a community that views them and their peers as "hostile competitors".
---
Data Journalism day in Medialab Prado
By yamila on 2015-10-11
Open source, Tutorials, cartodb, cartography, motivation, open source
This past saturday I attended the conference Jornada de herramientas cartográficas. Mapas de elecciones in Medialab Prado. It was a conference to show cartographic (and open!) tools to those who are intersted in data visualization with maps. During the conference … Continue reading →
---
Bliki: RequiredInterface
On 2015-10-12
bliki
A required interface is an interface that is defined by the client of an interaction that specifies what a supplier component needs to do so that it can be used in that interaction.
A good example of required interface is an interface commonly referred to as "comparable". Such an interface is usually required by a sort function. Imagine I have a set of albums, and I want to sort them by title, but ignoring articles such as "The", "A", and "An". I can arrange them to be sorted in this way by implementing the required interface for any sort functions.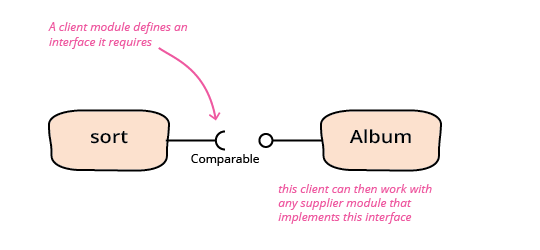 In Java it would look something like this.
---
Report: The top tech trends impacting the enterprise
By Conner Forrest on 2015-10-12
A recent Deloitte survey found that security, cloud, and analytics are growing in importance among mid-market businesses. Here are some of the highlights from the report.

---
Compilar e Instalar El Kernel 4.2
By Alejandro Alcalde (contacto@elbauldelprogramador.com) on 2015-10-12
Vamos a explicar hoy cómo compilar e instalar la versión 4.2 del kernel.
---
Refactoring Module Dependencies
On 2015-10-13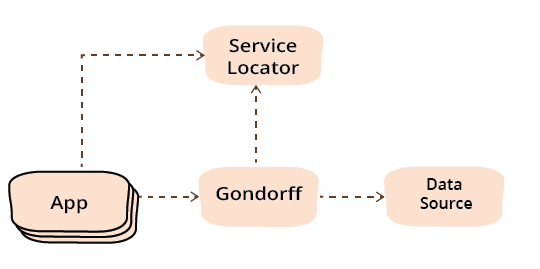 As a program grows in size it's important to split it into modules, so that you don't need to understand all of it to make a small modification. Often these modules can be supplied by different teams and combined dynamically. In this refactoring essay I split a small program using Presentation-Domain-Data layering. I then refactor the dependencies between these modules to introduce the Service Locator and Dependency Injection patterns. These apply in different languages, yet look different, so I show these refactorings in both Java and a classless JavaScript style.
---
Pro tip: How to use the iCloud Drive app to attach files to emails
By Cory Bohon on 2015-10-14
The new iCloud Drive app allows you to attach files to emails and peruse your drive storage when you're not at your Mac. Cory Bohon shows you how it's done.

---
Deprecating our AJAX crawling scheme
By Google Webmaster Central (noreply@blogger.com) on 2015-10-14
advanced, crawling and indexing
tl;dr: We are no longer recommending the AJAX crawling proposal we made back in 2009.
In 2009, we made a proposal to make AJAX pages crawlable. Back then, our systems were not able to render and understand pages that use JavaScript to present content to users. Because "crawlers … [were] not able to see any content … created dynamically," we proposed a set of practices that webmasters can follow in order to ensure that their AJAX-based applications are indexed by search engines.
Times have changed. Today, as long as you're not blocking Googlebot from crawling your JavaScript or CSS files, we are generally able to render and understand your web pages like modern browsers. To reflect this improvement, we recently updated our technical Webmaster Guidelines to recommend against disallowing Googlebot from crawling your site's CSS or JS files.
Since the assumptions for our 2009 proposal are no longer valid, we recommend following the principles of progressive enhancement. For example, you can use the History API pushState() to ensure accessibility for a wider range of browsers (and our systems).
---
Microsoft Azure doubles its lead over Oracle, IBM
By Matt Asay on 2015-10-15
Amazon Web Services dominates the cloud, but Microsoft is a strong second.

---
New AWS tools simplify cloud migration and expand support for MySQL alternative
By Janakiram MSV on 2015-10-15
AWS has enhanced its database platform offerings with MariaDB and cloud migration tools. These moves put Amazon even further ahead of its cloud competitors.

---
Dell/EMC merger: Nothing but upside for IT leaders
By Patrick Gray on 2015-10-15
Dell is attempting to buy storage maker EMC. Here's how the deal could impact IT leaders and the broader tech industry.

---
Django Girls at PyCon UK (Coventry)
On 2015-10-15
We started planning for the workshop back in June - we had all volunteered when we heard the conference organisers wanted to have a Django Girls at PyCon UK but were looking for somebody to run it. Eleni, Päivi and I (Helen) had never met before we began organising, none of us were local to Coventry and I was the only one of us who had been to PyCon UK before - so we had a few challenges!
Django Girls ran on the first day of the conference. PyCon UK very generously provided a room and free conference tickets (including meals) so attendees had the opportunity to go to talks, workshops and sprints throughout the weekend and meet others in the Python community. We were in the Simulation Centre building, where some other conference events were also happening that day - we were next door to Trans Code (a hack day for trans people and allies) and an education day, where teachers come together to network and talk about Python in education.
With the help of additional sponsorship from the Python Software Foundation, Django Software Foundation and GitHub as well as some funds left over from a previous workshop, we were able to provide financial aid, swag and decorations.
Applications
We had around 80 applications for 28 places - we really enjoyed reading the applications but scoring was incredibly difficult and we had a lot of really strong candidates - there are some core criteria which are useful when scoring Django Girls applications and we tried to focus on the value each person could get out of both the workshop and the conference as a whole, as well as ensuring we could provide the right financial aid for those who needed it. We ended up with a lot of really great people at the workshop, but sadly also had to say no to a whole lot more.
---
Fuegos artificiales de Bouzas 2015 (Vigo)
By jcea@jcea.es (Jesus Cea) on 2015-10-15
Fotografía
---
Overcommitment and Burnout
By eatvi on 2015-10-16
The Support Team would like to introduce the Support Team "Inactive Member" state, as Ania takes some time off from the Django Girls Support Team. This is not a goodbye for Ania, but a valuable experience for all of us. We're all taking notes about burnout and overcommitment in an effort to help all of the Django Girls. Ania is a valuable member of the Support Team, and we support her taking some time off for some much-needed self-care. We hope this experience will also help us identify the overcommitment earlier in ourselves before it has damaging outcomes.
Photo by Kaboompics.com
Django Girls is all about inspiring women, giving them opportunities, and showing them that everything is possible. You already know that, right?
Usually we shout out: you can do it! You can be a programmer, you can create advanced things, and you can make your ideas come to life! And most of the time, we do!
---
Object references, state and side effects
By Carlos Ble on 2015-10-16
Architecture, Clean code
C#, Java and other languages have the same behaviour when it comes to reference types. public class SomeClass { public string someField;} var instance1 = new SomeClass(); // instance1 is a reference to an object in memoryvar instance2 = instance1; // instance2 is a copy of the referenceinstance2.someField = "changed";instance1.someField == instace2.someField // -> trueinstace2 = […]
---