Remote versus Co-located Work
On 2015-10-19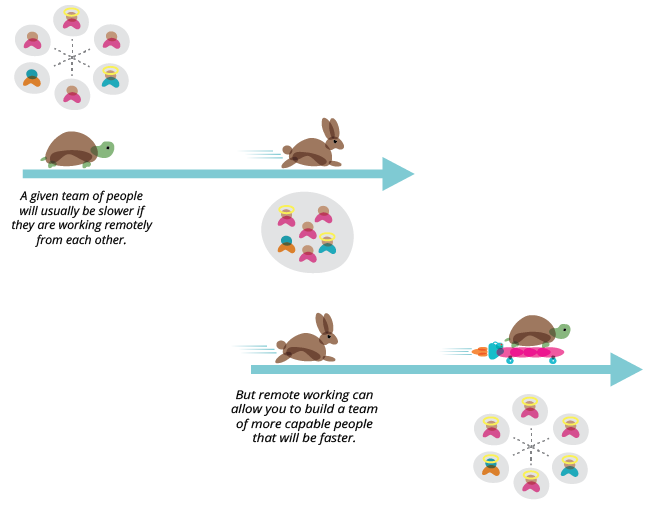 In the software industry we hear a lot of discussion about the pros and cons of remote work, and a recent outbreak of that finally got me to write my thoughts down. I point out that there's distinct patterns of remoteness, which yield different trade-offs and varied techniques to make them work. I recognize that we lack any conclusive evidence on effectiveness, but sense that most people are more productive when co-located, but even so organizations can build more productive teams with a remote working structure.
---
Microsoft cuddles up to open source again, this time with containers
By Matt Asay on 2015-10-19
Microsoft's embrace of open source technology continues. Azure CTO Mark Russinovich explained to TechRepublic why container technology is the latest catalyst.

---
10 highlights from AWS re:Invent 2015 that cloud experts must know
By Janakiram MSV on 2015-10-21
From new security features to digs on the competition, AWS re:Invent 2015 was a note-worthy event. These are the main points of interest.

---
Walmart goes to war with Amazon over open source
By Matt Asay on 2015-10-22
Walmart is open sourcing its cloud code to compete with AWS. Here's why it's heading in the wrong direction.

---
Hack Me Up 27: Back to the future!
By TuentiDev on 2015-10-23
Engineering Outreach Committee
How do you imagine telcos in 50 years' time? That's the question we posed to our colleagues yesterday at 10 am before they set to work for 31 hours in order to come up with one or more cutting-edge projects in the field of mobile communications.
The results not only met our expectations, but exceeded them. In this edition we made use of beacons and a Software Defined Radio (SDR) in order to explore the participants' creativity to the fullest and to make use of the benefits of these devices for hacking.
There were lots of ideas and more than 15 very interesting projects, but in the end the winners of the 27th edition of HMU were:
In the Product category, the winning project was Emotisonos by Carmen, Andrés, Pablo, Víctor and Carlos, which consisted of creating voice filters to use when calling.
Suso, Stefan and Laura lifted the trophy in the Geek category with Goal to the Future, a project with a Raspberry Pi and a camera to get a replay of foosball's goals.
Challenging everything is in our DNA, which is why we are even going as far as to challenge the rules of the telco sector by developing projects that are at the forefront of technology and that will surely set the trend in the market.
Congratulations to the winning teams and to all the participants!
We will soon find out which projects become reality.
---