Will Software-Defined Security Usher In A New Era Of Digital Resilience?
By support@scriptrock.com (ScriptRock) on 2015-11-08
By now, you've probably heard of software-defined networking (SDN): the emerging IT paradigm that abstracts networking hardware into programmable components for unprecedented data center agility and flexibility. In the same vein, parallel infosec developments currently underway are transforming rigid and complex physical security architectures into highly-adaptable, easily-managed, and ubiquitous mechanisms for IT security. This is software-defined security (SDSec)—a new model of infosec that just might save us from digital armageddon.
---
AWS shadow casts gloom on Tableau's breakout quarter
By Matt Asay on 2015-11-09
Tableau CEO Christian Chabot recently dismissed the threat of Amazon in the BI space. But, it's very, very real.

---
TC Summit 2015: Celebrating our Webmaster Top Contributors!
By Google Webmaster Central (noreply@blogger.com) on 2015-11-09
feedback and communication, webmaster community
Two weeks ago, we were extremely lucky to host the 2015 edition of the Top Contributor Summit (#TCsummit), in San Francisco and on Google's campus in Mountain View, California.
Google Top Contributors are an exceptional group of passionate Google product enthusiasts who share their expertise across our international help forums to support millions of Google users every year. Google's Top Contributor Summit is an event organised every two years, to celebrate these amazing users. This year we had the pleasure to welcome 526 Top Contributors, from all around the world.
Under the motto "Learn, Connect, Celebrate", Top Contributors had the chance to learn more about our products, get insights on the future of Google, connect with Googlers and Top Contributors from various products and, finally, to celebrate their positive impact on our products and users.
Footage of the 2015 Top Contributor Summit
---
Four Winds Casino Data Breach Is Not The First—Or The Last—Of Its Kind
By support@scriptrock.com (ScriptRock) on 2015-11-09
There's a classic line (one out of many) in the movie Casino by DeNiro's character Ace Rothstein:
"Since the players are looking to beat the casino, the dealers are watching the players. The box men are watching the dealers. The floor men are watching the box men. The pit bosses are watching the floor men. The shift bosses are watching the pit bosses. The casino manager is watching the shift bosses. I'm watching the casino manager. And the eye-in-the-sky is watching us all."
---
Sensu - What I've Learnt
On 2015-11-09
What!
I first tried Sensu at my last job roughly 2 years ago and loved it. After years of Nagios (yes, every distribution of) and the occasional flirtation with Zabbix (I want something different but oh god no), Sensu came along and offered a fresh perspective.
After a couple of weeks running Sensu in parallel with Nagios I was convinced. It wasn't until starting my current job that I really got my hands dirty with Sensu, this blog post is about what I've learnt over the last year.
Why Sensu?
---
Technical Debt – Bad metaphor or worst metaphor?
On 2015-11-09
Agile-Related, success, tdd, technical-debt
In which we discuss the technical debt metaphor, clean code, and the inevitable decline of civilization.
---
EMC and Backblaze storage systems will talk to the cloud
By Evan Koblentz on 2015-11-10
EMC and Backblaze have upgraded their cloud storage systems. Read about EMC's three new Isilon options and Backblaze's Storage Pod 5.0.

---
Microsoft and Red Hat partnership: Flexibility for enterprise hybrid cloud solutions
By Mark Kaelin on 2015-11-10
Microsoft and Red Hat have teamed up with a plan to offer flexible choices for enterprises operating hybrid cloud IT infrastructures.

---
Why it's Imperative to Measure Teams and Not Individual Developers
By Brian Whipple on 2015-11-10
Uncategorized, distributed team
This post was written by Frank Garcia, CEO and Founder of Cycligent and inventor of Holographic Hosting. Our company is a 100% distributed team. I have been managing a distributed team for over 15 years now, and experience has been a great teacher. One aspect of management that I have learned over the years is how … Continue reading Why it's Imperative to Measure Teams and Not Individual Developers
The post Why it's Imperative to Measure Teams and Not Individual Developers appeared first on Cycligent.com/blog.
---
Refactoring Code into Data
On 2015-11-11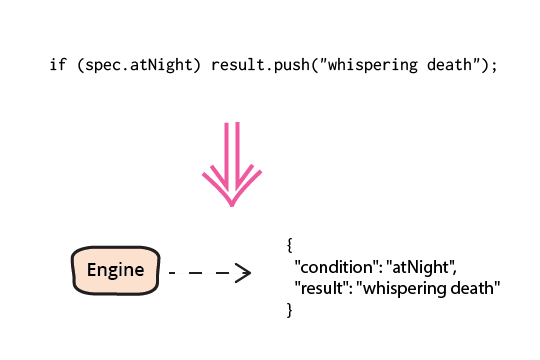 Our regular programming languages are where we usually like to keep our logic, but there are times when it's useful to embed logic into a data structure. Logic in a JSON file can remove duplication when that same logic has to run on multiple platforms that use different languages. This essay looks at how to refactor logic from imperative code into such a data structure.
---
Docker survey: 2/3 of companies that evaluate the container tech adopt it
By Janakiram MSV on 2015-11-12
Docker adoption continues to increase, finds a new survey. Discover the top technologies running on Docker, startups vs. larger enterprise usage, and more.

---
Django Girls Seoul Code Camp
On 2015-11-12
At Django Girls Seoul we had a hugely successful workshop of about 66 participants and 28 coaches. The enthusiasm and eagerness of some of the participants prompted us to make a follow-up event that we called Django Girls X, where we would let the participants finish the tutorial and some even the extended material. At the follow-up event we had about 30 participants, and besides a few new faces the rest were from the original Django Girls workshop. At the original workshop we had a lot of interest with 425 applicants. Of course there were challenges, but because of the interest and attention on this event, the organizing team did our best to live up to the Django Girls' standard. Check out more about the event here or go check out our awesome photos!
Even before the event ended we knew we wanted to take this enthusiasm and interest and do something bigger so we put together a Code Camp. The organizing team members had already been doing study meet-ups with Code For Everyone for about a year and a half among themselves. The idea of making a regular study session to continue supporting and helping Django Girls participants fit right in with our schedule and mission. Since some of the members had been complete newbies (me!) and others were experienced programmers that had to coach the newbies, we were experienced in what courses and techniques work well in that studying environment.
Basics
The Django Girls Code Camp will meet every Saturday for seven weeks from 1 pm – 6 pm. We used the same venue that we used for Django Girls workshop. At the start of planning, some of the more experienced programmers were very ambitious with what we could accomplish in that time. We eventually got the curriculum down to a more manageable amount, going back to the basics more in-depth: Python, SQL, and Django.
Participants
We first invited those that came to the extended workshop to come to the code camp. Next, we asked any participants from the original workshop if they wanted to come and we had a few spots left that we opened it up to the public. We closed applications off when we reached 35 qualified participants. We stressed in the invitation that only those that can commit to coming each Saturday, or making up the work, should sign up. Of course we don't expect 100% attendance from all participants so we made a requirement for coming to the following session is making up all missed work. We have a Slack channel for them to get help from coaches if they need it.
---
Is Code Coverage Irrelevant?
On 2015-11-12
Agile-Related, tdd, success
It's common to tweet things objecting to high automated test coverage as if it's irrelevant, incompetent, or stupid. I suggest otherwise with a thought experiment.
---
Cloud vendors seek refuge in Germany to comply with EU data laws
By James Sanders on 2015-11-13
The "Safe Harbor" data protection ended last month, and low confidence in cloud security is taking a toll on US vendors. Now, American cloud companies have to navigate a tricky legal battleground.

---
Xorg 1.18.0 enters [testing]
By Laurent Carlier on 2015-11-13
Xorg 1.18.0 is entering [testing] with the following changes:
You can now choose between xf86-input-evdev and xf86-input-libinput.
xf86-input-aiptek will not be updated and will be removed when xorg-1.18.0 is moved to [extra]
Caveat:
---
Cambiando los colores a Jenkins
By Miguel Ángel García on 2015-11-13
jenkins
Hay muchas razones para cambiar el estilo de Jenkins/Hudson:
Distinguir dos servidores diferentes
Mejorar la usabilidad
Simplemente, hacerlo más mono :)
En este post mostraré una manera sencilla de hacerlo.
Leer más… (quedan 2 minutos de lectura)
---
We need less powerful languages
By Luke Plant on 2015-11-14
Python, Haskell, Django
We need less powerful languages
---
Introducing TPOT, the Data Science Assistant
By Randy Olson on 2015-11-15
machine learning, python, research, automation, data science, evolutionary computing, pipeline
Some of you might have been wondering what the heck I've been up to for the past few months. I haven't been posting much on my blog lately, and I haven't been working on important problems like solving Where's Waldo?…Read more ›
---