Introducing TPOT, the Data Science Assistant
By Randy Olson on 2015-11-15
machine learning, python, research, automation, data science, evolutionary computing, pipeline
Some of you might have been wondering what the heck I've been up to for the past few months. I haven't been posting much on my blog lately, and I haven't been working on important problems like solving Where's Waldo?…Read more ›
---
Security's future is the cloud, as enterprise trust in Amazon grows
By Matt Asay on 2015-11-16
As more workloads move to the cloud, so must security solutions. Matt Asay explains how the future of security is cloudy with a chance of Amazon.

---
DevOps Enterprise Summit
By Jason Hand on 2015-11-16
Check out the full interview I did with Alan Shimmel of DevOps.com at DevOps Enterprise Summit (2015), discussing DevOps, ChatOps, VictorOps, and all things #DOES15
---
Is Code Coverage Irrelevant?
By Miguel Ángel García on 2015-11-17
coverage
Después de leer el artículo "Is Code Coverage Irrelevant?" by Ron Jeffries siento la necesidad de aceptar el reto y contar lo que realmente opino sobre la cobertura de código.
Desde hace algún tiempo he estado pensando en escribir este artículo... Así que creo que éste es el mejor momento.
Leer más… (quedan 2 minutos de lectura)
---
Motherhood and Apple Pie: A Trap to Avoid When Becoming a New Manager
By Brian Whipple on 2015-11-18
Uncategorized
This post was written by Frank Garcia, CEO and Founder of Cycligent and inventor of Holographic Hosting. Congratulations. You have moved up in the organization from junior developer to manager or team lead. It probably came with a pay raise, but it also comes with a whole host of new responsibilities. You probably have started … Continue reading Motherhood and Apple Pie: A Trap to Avoid When Becoming a New Manager
The post Motherhood and Apple Pie: A Trap to Avoid When Becoming a New Manager appeared first on Cycligent.com/blog.
---
The New Linux Encoder Ransomware And Rising Data Hostage Crisis
By support@scriptrock.com (ScriptRock) on 2015-11-18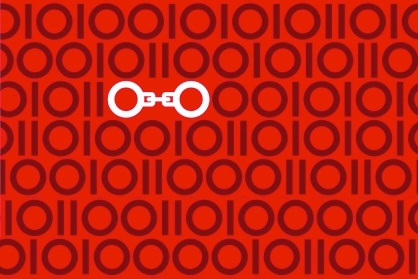 At the start of the year, the FBI issued an alert warning internet users about the rising threat of ransomware, detailing its dramatic increase in both frequency and sophistication. Looks like the feds were on point: as it stands, 2015 has turned out to be a record year for data hostage-taking. So what can be done to defend oneself against this new insidious threat to data sovereignty?
---
Second installment of refactoring code into data
On 2015-11-19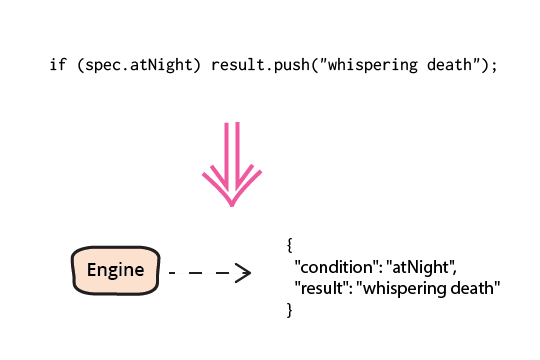 I now move onto the second, more awkward, section of the imperative code to refactor to an adaptive model. This shows how I need to massage both the imperative code to make it fit the model's structure better, and the model to support more capabilities. I then finish by comparing the imperative and active model approaches.
---
Verizon report shows new levels of trust between enterprise and the cloud
By Conner Forrest on 2015-11-19
Verizon recently released its State of the Market: Enterprise Cloud 2016 report, detailing enterprise cloud adoption and trends. Here are the highlights.
---
Ocultar Los Metaficheros De LaTeX Del Directorio De Trabajo
By Alejandro Alcalde (contacto@elbauldelprogramador.com) on 2015-11-19
---
Updating Our Search Quality Rating Guidelines
By Google Webmaster Central (noreply@blogger.com) on 2015-11-19
search results
Developing algorithmic changes to search involves a process of experimentation. Part of that experimentation is having evaluators—people who assess the quality of Google's search results—give us feedback on our experiments. Ratings from evaluators do not determine individual site rankings, but are used help us understand our experiments. The evaluators base their ratings on guidelines we give them; the guidelines reflect what Google thinks search users want.
In 2013, we published our human rating guidelines to provide transparency on how Google works and to help webmasters understand what Google looks for in web pages. Since that time, a lot has changed: notably, more people have smartphones than ever before and more searches are done on mobile devices today than on computers.
We often make changes to the guidelines as our understanding of what users wants evolves, but we haven't shared an update publicly since then. However, we recently completed a major revision of our rater guidelines to adapt to this mobile world, recognizing that people use search differently when they carry internet-connected devices with them all the time. You can find that update here (PDF).
This is not the final version of our rater guidelines. The guidelines will continue to evolve as search, and how people use it, changes. We won't be updating the public document with every change, but we will try to publish big changes to the guidelines periodically.
---
Lightroom Lua script to select a repeating annual date range
On 2015-11-21
I need to find all the photos that I've taken in November over the last few years. I can't express this query easily in Lightroom, so I figured out how to write a Lua script that would make this query. These notes describe what I did, as someone who had never before programmed with Lua, nor used the scripting environment in Lightroom.
---