Book Review. How Google Works. Eric Schmidt
By Eduardo Ferro Aldama (noreply@blogger.com) on 2015-12-13
apprenticeship, Libros, Vida De informático
This book contains some interesting facts about how Google, as a company, works, but IMHO only the first half is interesting, the rest is a bit repetitive.

The book contains many anecdotes, but many of them are not interesting or simply repeat a concept already discussed previously.

Entertaining but I have not learned as much as intended.
---
Refactoring Code to Load a Document
On 2015-12-14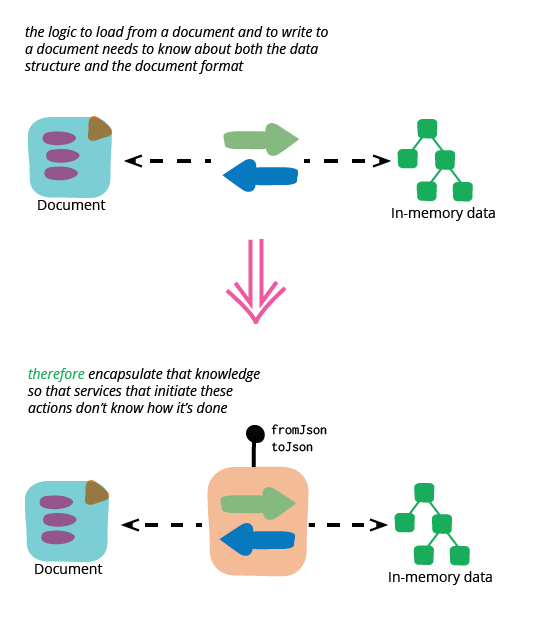 Much modern web server code talks to upstream services which return JSON data, do a little munging of that JSON data, and send it over to rich client web pages using fashionable single page application frameworks. Talking to people working with such systems I hear a fair bit of frustration of how much work they need to do to manipulate these JSON documents. Much of this frustration could be avoided by encapsulating a combination of loading strategies.
In this first installment, I look at refactoring a fully defined load of a document to support passing it onto further services and providing an in-process API to access some of its data.
---
PyConES 2015: amazing Python event!
By yamila on 2015-12-14
Open source, diversity, djangogirls, motivation, my modus, pycones, python
Last november I attended my third Pythonist event this year (first, second); this time was PyConES in Valencia. TL;DR: the event was a blast! Good talks, amazing atmosphere, and tons of Python. To begin, I must recognize the huge work … Continue reading →
---
Stop reading blog articles like you do
On 2015-12-15
Everybody tells you to read blog articles to keep yourself up to date and to become a better developer. I want to share with you my thoughts about this topic and what they don't tell you about it.
Do you know this feeling? The feeling after reading a good blog article? It is like "OMG he is absolutely right!" or maybe more like "Why am I not working like this? It is so obvious now". It doesn't matter if the article is about CSS, PHP, SCRUM or you name it. Just because of one article, we start questioning everything we do! An article from a normal person just like you or me. Someone who doesn't know your work or you. Someone who doesn't know your team or your clients. So someone who really doesn't know anything about you. But still we immediately feel that the author is right and we are doing something wrong.
Simon says
1 I have had this feeling so many times. BEM is the only way to write good CSS. Don't store date from within a controller, use the repository pattern. Use an interface too so you can switch out your ORM when you need to. You need to test to be good programmer, use PHPUnit, aehm Codeception, no Behat, I meant phpspec. But it all is careless if you do not follow the SOLID principles and do TDD, BDD und DDD of course. And by the way Mysql is old, PHP is slow and there are so many programmers out there that are half your age and double you skills, so it is better for you to stop programming!
---
How Bad Management Could Destroy Your Microservices Infrastructure
By Brian Whipple on 2015-12-15
Blog
One of the commonly cited benefits of Microservices is the fact that each service is isolated and, therefore, development teams can choose the best language and/or technology for the job. However, this benefit can become extremely difficult to manage if not handled properly. In the end, this benefit could do more harm than good. If … Continue reading How Bad Management Could Destroy Your Microservices Infrastructure
The post How Bad Management Could Destroy Your Microservices Infrastructure appeared first on Cycligent.com/blog.
---
Pintando con luz y robots
By guadatech on 2015-12-15
Sin categoría, Arte, Thymio
---
MicroCrónica de las segundas jornadas HacklabAl en el Ejido
By guadatech on 2015-12-15
Sin categoría, networking, Viajes
Primeramente aclarar que se trata de una crónica muy parcial y sesgada ya que solo pudimos asistir el Sábado y las Jornadas fueron Viernes , Sábado y Domingo , e incluso en el Sábado hubo un montón de charlas y...
---
Part 2 of Refactoring Code to Load a Document - enriching the document
On 2015-12-15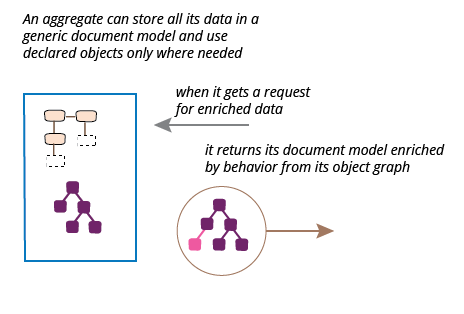 For the second installment of my article on refactoring the loading of document data, I'll look at how I can add information to the document for clients, without declaring the whole document structure as objects.
---
IX PIWEEK: monitoring with ELK (I)
By yamila on 2015-12-15
Open source, Tutorials, elk, kaleidos.net, motivation, my modus, piweek
Yesterday started the Piweek IX, 9 times showing what a small company can do about innovation. Twice a year. You can follow us on twitter. For this edition, I left aside my tradicional taste for Arduino and wanted to try … Continue reading →
---
The Organic Search Result Widget - Your own Preview Tool
On 2015-12-15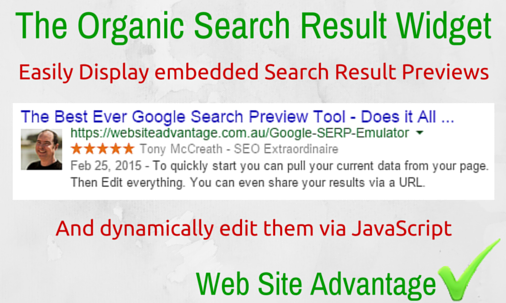 This JavaScript widget enables you to not only simulate Google Search Results, but you can integrate it and make it editable.
by Tony McCreath Continue Reading...
---
IX PIWEEK: monitoring with ELK (II)
By yamila on 2015-12-16
Open source, Tutorials, elk, kaleidos.net, logstash, motivation, my modus, open source, piweek
Previously on IX piweek: Using docker to have an ELK environment up & running. In this post we're going to check in more detail how to configure logstash. The first thing we want to do (as we saw in the … Continue reading →
---
Indexing HTTPS pages by default
By Google Webmaster Central (noreply@blogger.com) on 2015-12-17
encryption, https, security
At Google, user security has always been a top priority. Over the years, we've worked hard to promote a more secure web and to provide a better browsing experience for users. Gmail, Google search, and YouTube have had secure connections for some time, and we also started giving a slight ranking boost to HTTPS URLs in search results last year. Browsing the web should be a private experience between the user and the website, and must not be subject to eavesdropping, man-in-the-middle attacks, or data modification. This is why we've been strongly promoting HTTPS everywhere.
As a natural continuation of this, today we'd like to announce that we're adjusting our indexing system to look for more HTTPS pages. Specifically, we'll start crawling HTTPS equivalents of HTTP pages, even when the former are not linked to from any page. When two URLs from the same domain appear to have the same content but are served over different protocol schemes, we'll typically choose to index the HTTPS URL if:
It doesn't contain insecure dependencies.
It isn't blocked from crawling by robots.txt.
It doesn't redirect users to or through an insecure HTTP page.
It doesn't have a rel="canonical" link to the HTTP page.
It doesn't contain a noindex robots meta tag.
It doesn't have on-host outlinks to HTTP URLs.
The sitemaps lists the HTTPS URL, or doesn't list the HTTP version of the URL
The server has a valid TLS certificate.
Although our systems prefer the HTTPS version by default, you can also make this clearer for other search engines by redirecting your HTTP site to your HTTPS version and by implementing the HSTS header on your server.
---
Final part of refactoring document loading - deep objects
On 2015-12-17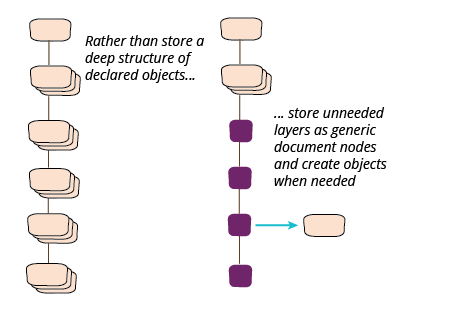 Final installment of refactoring the loading of large documents. Here I look at how to create objects deep in the document tree without declaring the entire tree.
---
IX PIWEEK: monitoring with ELK (III)
By yamila on 2015-12-17
Open source, Tutorials, elasticsearch, elk, kaleidos.net, logstash, motivation, piweek
This post covers the basics about elasticsearch API. It's the natural continuation of the previous posts about running an ELK environment and configuring Logstash. Elasticsearch, according to the official documentation is: Elasticsearch is a highly scalable open-source full-text search and … Continue reading →
---
Book Review. The Phoenix Project. Gene Kim
By Eduardo Ferro Aldama (noreply@blogger.com) on 2015-12-17
apprenticeship, Libros, Vida De informático
The Phoenix Project: A Novel About IT, DevOps, and Helping Your Business Win.
Entertaining and instructive. The cult novel for the DevOps movement. It have a very ops related point of view, but is also very interesting for the software development, in fact, nowadays there is no so much difference.
Great book with lots of information on the development of Lean and DevOps software and great lessons on how to implement it.
I'm not used to this format for a highly technical book, but I must admit that a novel is a very good way to remember the concepts (and even, to empathize with the characters).
---
The One You Love
On 2015-12-18
Agile-Related, Practices, success
I was asked a question via email and liked my answer enough to write it up. I hope you like it too.
---
Clean up your UTM tracking URLs with this simple script
On 2015-12-19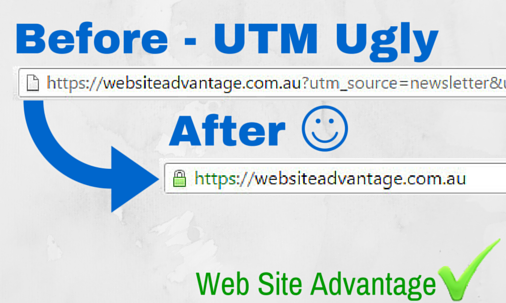 This simple script will safely remove those ugly utm parameters from your address bar, after they have been used by Google Analytics
by Tony McCreath Continue Reading...
---
Arbol de Navidad electoral
By guadatech on 2015-12-20
Sin categoría
No podíamos dejar pasar la oportunidad de unas elecciones en época navideña y utilizando la RaspberryPi, el Chip AllPixel de control de Leds mediante Python de ManiacLabs y la librería Tweepy para monitorizar Twitter en tiempo real hemos creado un...
---
Refactoring katas with your own codebase
By Carlos Ble on 2015-12-20
Refactoring
When it comes to refactoring, my preferred katas consist of experimentation with the actual code base I am working on. I just create a new branch from a certain commit, play with several refactorings and then throw it away. I usually end up with several experimental branches starting from the same commit. Sometimes if I end […]
---
Mind the age and context of the book
By Carlos Ble on 2015-12-20
Now Reading
Usually IT books don't age very well, things change very fast in the sector. This is specially true of books on particular tools, libraries, frameworks... but even books about methods and techniques require critical thinking when studying them. If the book is 5 or 10 years old, it's very likely that the author himself doesn't […]
---
How To Cleanly Track Google Local Business Pages
On 2015-12-20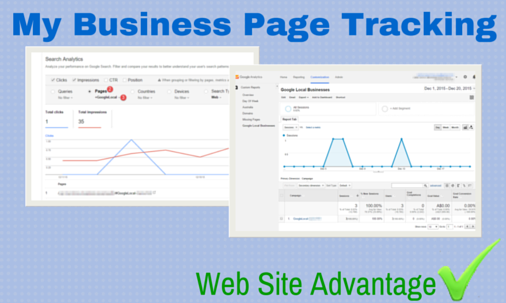 This simple task makes it possible to separate out the Local Listing information in the Google Search Console and in Google Analytics.
by Tony McCreath Continue Reading...
---