A Little Architecture
On 2016-01-04
I want to become a Software Architect.
That's a fine goal for a young software developer.
I want to lead a team and make all the important decisions about databases and frameworks and web-servers and all that stuff.
---
The missing piece of the cloud security jigsaw
By Naked CIO on 2016-01-04
Many applications are moving into the cloud but is security really keeping pace?

---
Interesting talks from the craft conf 2015
By Eduardo Ferro Aldama (noreply@blogger.com) on 2016-01-04
agilidad, charlas, podcasts, Vida De informático
These days I've finished watching all presentations Craftconf 2015, and IMHO these are the most interesting:
---
Equipos de desarrollo / No Rock Stars
By Eduardo Ferro Aldama (noreply@blogger.com) on 2016-01-04
agilidad, Desarrollo, Vida De informático, xp
No sirve el programador solitario. No sirve el "programador bueno pero..." (aka no trabaja en equipo).
Ni siquiera sirven las prácticas técnicas que te aporten individualmente pero que no sean compartidas con el equipo.
No existen desarrollos para una sola persona. Hace mucho que esto se convirtió en un trabajo de equipo, donde la colaboración, comunicación y la empatía son MUCHO más importantes para el resultado final que las capacidades individuales de cada miembro del equipo.
---
Fibre Channel: What Is It Good For?
By tonybourke on 2016-01-04
Always Be Learning, Fibre Channel, VMware
In my last article, I talked about how Fibre Channel, as a technology, has probably peaked. It's not dead, but I think we're seeing the beginning of a slow decline. Fibre Channel's long goodbye is caused by a number of factors (that mostly aren't related to Fibre Channel itself), including explosive growth in non-block storage, […]
---
Data center analytics to play central role in the future of operations
By Keith Townsend on 2016-01-05
Advances in data center technology mean that analytics are taking center stage in data center operations. Keith Townsend overviews two approaches to data center big data.

---
Work smarter in 2016: Focus on these three IT topics
By Jesus Vigo on 2016-01-05
If your IT department is being asked to do more with less, Jesus Vigo says these technologies are the ones to watch.

---
Quedada navideña de Pythonistas y Linuxeros rurales en Lubrín
By guadatech on 2016-01-05
Sin categoría, Linux, networking, Python
Este año repetimos la reunión que hicimos las pasadas navidades en Lubrín  con la excusa de que Franc , nuestro amigo andorrano y Lubrinense de adopción , estaba de vacaciones en esta bonita localidad almeriense.   Además fuimos un poco...
---
Cycligent Announces Beta of New Microservices Platform
By Brian Whipple on 2016-01-06
Uncategorized
We are excited to announce our newest features which allow for simple development and orchestration of a microservices infrastructure. The transition from a monolithic application to a microservices infrastructure redefines the structure of the teams, processes, and infrastructure. Componentizing your application has benefits for the development team, but often this change creates an added burden … Continue reading Cycligent Announces Beta of New Microservices Platform
The post Cycligent Announces Beta of New Microservices Platform appeared first on Cycligent.com/blog.
---
Solidfire acquisition breathes new life into NetApp
By Keith Townsend on 2016-01-06
Beyond acquiring a legitimate all-flash-array option, NetApp has improved its perception in the cloud conversation by purchasing Solidfire. Here's what the purchase means for the future of NetApp.

---
7 Hackable IoT Devices To Watch Out For At CES 2016
By support@scriptrock.com (ScriptRock) on 2016-01-07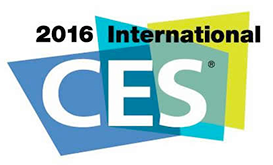 Yes, it's that time of the year again. Time for global electronics vendors and eager enthusiasts from far and wide to converge at the world's largest annual consumer electronics/technology tradeshow. CES 2016 is in full swing, and IoT innovations have unsurprisingly taken center stage once again. Of course, who can forget the debut of Samsung "Smart" Fridge at last year's show, followed by the publicized hacking of the device soon thereafter. Judging by this year's exhibitor turnout, consumers can expect to see more hacked IoT devices making headlines in 2016. The following are the top 10 hackable IoT devices to watch out for at CES this year.
---
VMware's five key cloud-native computing investments
By Janakiram MSV on 2016-01-07
VMware continues to make progress with cloud-native computing. Find out how the company is directing its efforts.

---
MongoDB and Cassandra put relational databases on notice
By Matt Asay on 2016-01-08
Oracle still dominates databases, but its peers may be vulnerable to NoSQL. Here's why.

---